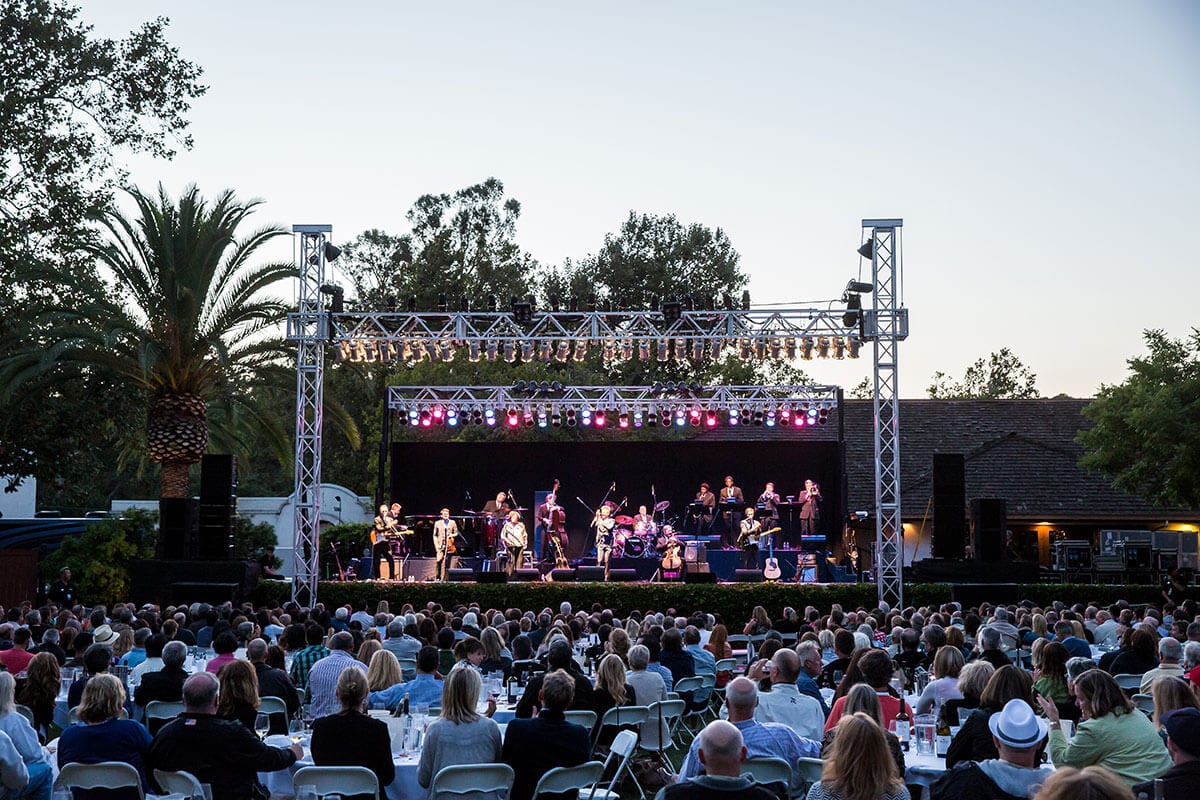 In the heart of America's picturesque vineyards, a new cultural phenomenon is sweeping the nation. Wineries, traditionally the epicenters of viticulture and wine tastings, are metamorphosing into unique music venues, drawing in vast crowds from near and far. This captivating trend sees tribute bands rekindling the magic of iconic artists, harmoniously blending the worlds of music and wine.
Renowned for their spacious outdoor settings and rustic charm, many wineries have discovered that their sprawling estates make an ideal stage for these musical renditions. Stages constructed amidst vines, cellars converted into intimate performance spaces, and barrel rooms transformed into acoustic wonderlands have become a common sight at vineyards from Napa Valley to Finger Lakes.
Tribute bands, famous for their faithful recreations of legendary music, from The Beatles to Led Zeppelin, have become a magnet for diverse audiences. Their ability to tap into a sense of nostalgia and revive the spirit of various musical eras has made them a significant draw.
These performances provide an innovative way for wineries to engage the public. Offering not only the opportunity to savor exceptional wines, but also to be carried away by the familiar tunes of yesteryears, wineries have created an immersive and exciting experience for attendees. The combination of live music, sipping on fine wines, and the romantic backdrop of vineyard landscapes is proving to be a recipe for success.
Moreover, the collaboration between wineries and tribute bands has a profound impact on local communities. It supports local musicians by providing them a unique platform to showcase their talent, fostering stronger ties within the community.
The music-wine fusion is also a conscious step towards sustainability and ecological responsibility. Many wineries are focusing on low-impact, eco-friendly concerts that align with their commitment to sustainable viticulture.
However, this promising trend is not without its challenges. Organizing these musical events requires careful coordination, considering noise control, crowd management, and local regulations, not to mention the potential impact on the vineyard itself.
Despite these hurdles, the wine and music synergy is undeniably a refreshing change in the landscape of entertainment. The increasing popularity of tribute bands performing in wineries is testament to the potency of this combination, creating not just an event, but an experience. As the sun sets behind the vine-covered hills, the strumming of guitars echoes across the vineyard, and the air is filled with music, it's clear that this phenomenon has left its mark, blending seamlessly into America's rich tapestry of wine and song.
CATEGORIES: