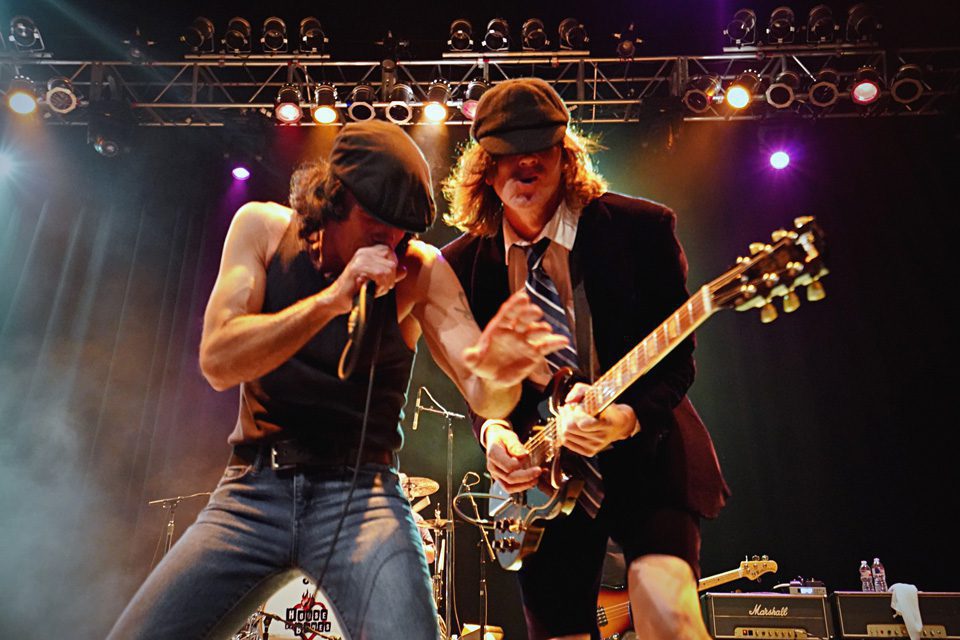 An Unforgettable Rockumentary That Strikes a Powerful Chord
As the title unapologetically declares, "My Stupid Tribute Band" is not your average music documentary. The film explores the 20-year history of Back in Black, a Dallas-based AC/DC tribute band, painting an intimate portrait of rock 'n' roll dedication and the power of tribute. Crafted with deep respect for its subject, and an eye for the humor and humility involved in tribute music, writer and director Michael Alex Mroz successfully encapsulates the struggles, joys, and undeniable passion of these rock musicians.
Told with fervor and authenticity, "My Stupid Tribute Band" focuses on Back in Black, a tribute band that has made a name for itself by emulating the iconic AC/DC. Throughout their two-decade career, these five dedicated musicians – bass player Sheldon Conrad, drummer Ken Schiumo, lead guitarist Mike Mroz, singer Darren Caperna and guitarist Ramiro Noriega – have navigated personal and professional challenges, riding the waves of the music industry, all while paying homage to their rock idols.
Each cast member brings his own unique personality and perspective to the documentary, and the dynamic between them is an undeniable highlight. Their camaraderie is palpable, creating a rich tapestry of backstage stories, onstage performances, and the shared life of the band offstage.
"My Stupid Tribute Band" doesn't just provide a voyeuristic peek into the band's journey. It is an honest exploration of the essence of tribute music, revealing the sincere respect for original artists and the joy of connecting with audiences that drive tribute bands. While these musicians may not be creating original songs, their performances are an art in themselves, requiring not only musical skill but a deep understanding of their chosen band's essence.
In an industry that often prioritizes novelty and chart success, the film showcases the value and legitimacy of tribute bands. It subtly asks the audience to consider what makes music important – is it originality, or the ability to evoke emotion and create connections between people?
Ultimately, "My Stupid Tribute Band" is a tribute in itself – to AC/DC, to Back in Black, and to every musician who has ever dared to stand in the shadow of giants, not to steal their thunder, but to keep their lightning alive. It's a must-see for any rock music fan and a testament to the universal power of music – original or otherwise.
CATEGORIES: